I recently sat down with Author Marc Hartzman who wrote the incredible book 'Chasing Ghosts' to talk about all things SPOOKY! He shared some great stories from the book and what into researching it. Don't forget you have an opportunity to still enter the giveaway for the book! Ok…Ready to Get Spooked?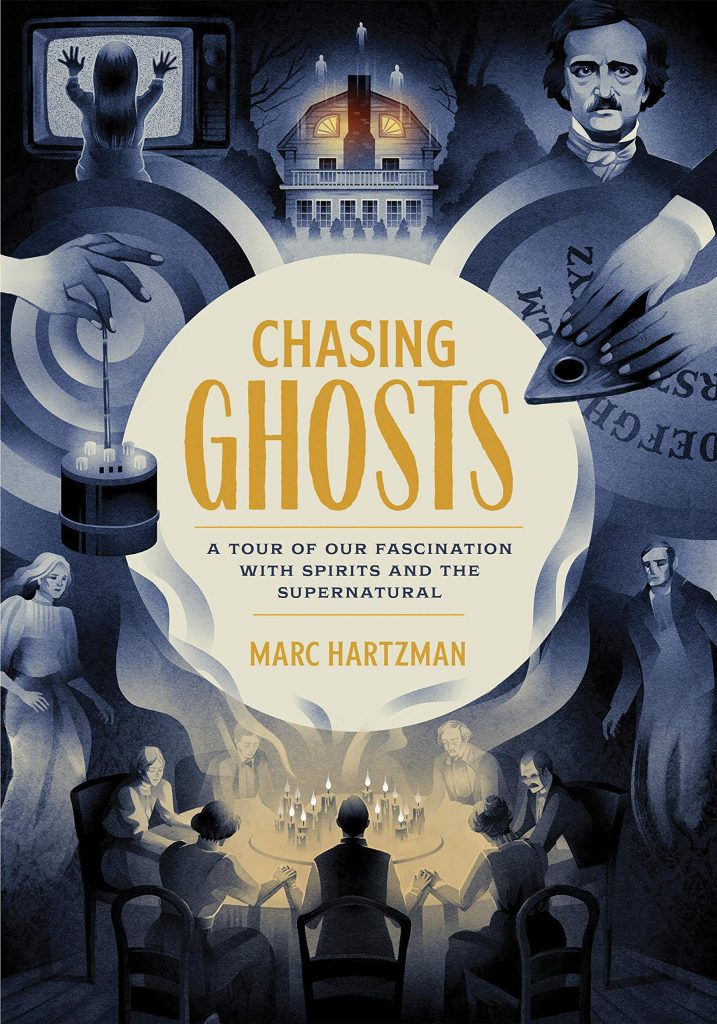 Marc's Links:
https://www.marchartzmanbooks.com/
https://www.quirkbooks.com/book/chasing-ghosts#
Chasing Ghosts Giveaway:
1. Download Spotify Greenroom
2. Follow @LanieHobbs and @MarcHartzman on Spotify Greenroom
3. Follow It's Haunted What Now? and Marc Hartzman on Instagram
4. Send a screenshot of all the above to Hauntedpod@gmail.com with the subject CHASING GHOSTS & Include your mailing address!
SPONSOR: Posh Peanut, use code 'Tilly' for 10% off your first order at poshpeanut.com
Well, that does it for this episode. If you'd like to submit your own personal spooky tale to be read on the show, head to HauntedPod.com and click on the link to submit your story. You can also e-mail me at Hauntedpod@gmail.com
Thank you for listening! If you enjoyed this episode, please leave a positive review on apple podcasts or your podcast player of choice, it really does help us out. You can find us on Twitter @podcast_haunted, Instagram: @Itshauntedwhatnow, or at hauntedpod.com
Production assistance by: Rebecca & Aaliyah Lopez
Writing assistance by: Meg Williams
The official composer for the show is Nico at We Talk of Dreams, check him out on twitter @wetalkofdreams or wetalkofdreams.com
Audio Engineering provided by Chaes at Gray Multimedia
Podcast: Play in new window | Download
Subscribe: Google Podcasts | Email | TuneIn | RSS